The positive impact Snowflake will have on the Bozeman community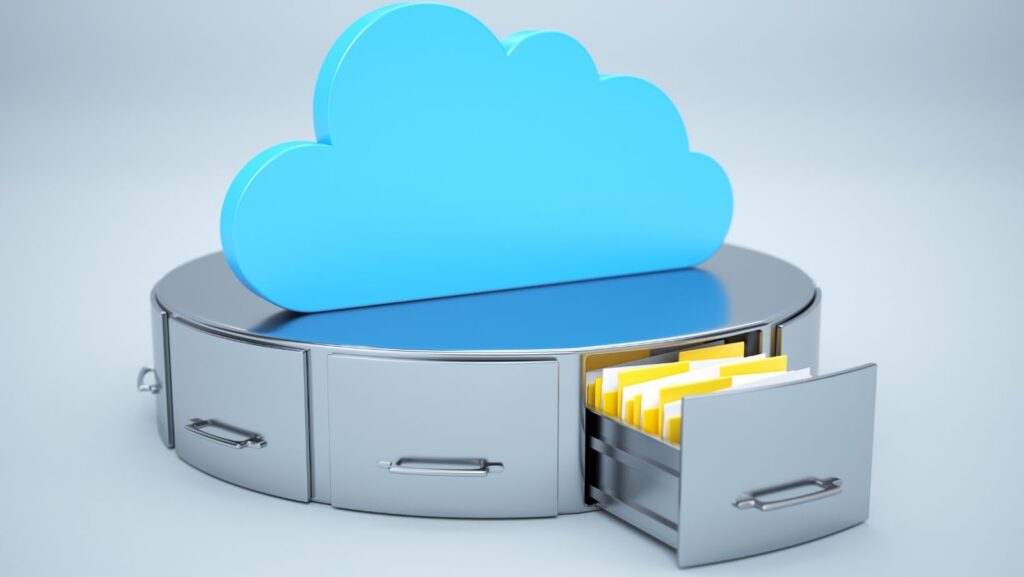 Bozeman, Montana is set to become the new executive headquarters for software giant Snowflake, Inc. This is a major milestone for the city and its community. It marks the arrival of a global corporation destined to create countless job opportunities and inject economic prosperity into the local area.
In this article, we will explore the huge positive impact the company could have on the Bozeman community.
Bozeman: The New Executive Headquarters of Snowflake, Inc
Snowflake, Inc is an American cloud-based data warehousing company founded in 2012 and based in California. The company specializes in cloud computing, machine learning, software-as-a-service (SaaS) and platform as a service (PaaS). Snowflake has recently announced the opening of its new executive headquarters in Bozeman, Montana. With the establishment of this new headquarters, Snowflake aims to diversify its workforce and create additional opportunities for business expansion and growth.
This move is anticipated to positively impact Bozeman's economy given that it will bring with it an influx of investment capital and increased job opportunities for local residents. According to Josh Lopez, Snowflake's Vice President for Human Resources, the new location will serve as the hub for managing their R&D processes and accommodate their other regional offices distributed throughout North America.
Snowflake plans to hire over 200 people locally at their executive headquarters and provide high quality jobs and extended training opportunities, including specialized certifications or apprenticeships with associated tech companies. The decision by Snowflake to establish its executive headquarters in Bozeman is expected to result in several positive economic benefits such as increased business investments that could ultimately lead to further economic development within the region.
Overview of Bozeman
Bozeman, a picturesque city in Montana, is an attractive destination for those who appreciate its mix of culture, natural beauty, and outdoor adventure. As the largest city in the Gallatin Valley region of southwest Montana, Bozeman offers amenities such as a vibrant downtown and proximity to world-class recreation destinations. In addition, Bozeman serves as the regional center for Yellowstone National Park to the south and Gallatin National Forest to the north. Bozeman's diverse economy supports industries such as agriculture, aviation and manufacturing and strong growth in tech and start-up companies.
In late 2020, Snowflake Inc., a rapidly growing Cloud data warehousing company based out of California announced that they had chosen Bozeman to house its executive headquarters. With Snowflake's initial commitment to hire 500 employees with an estimated 2000 expected over time, many people look forward to what new opportunities this addition may bring to our community. This influx will likely positively impact our local economy in terms of job numbers within data centers or software engineering roles. Still, it could also prove beneficial through broader impact such as increased tourism or local business growth that might follow. We can expect further developments regarding this breaking news in the upcoming weeks and months ahead and hope for positive contributions from Snowflake Inc., both economically and culturally; making our already great city even better!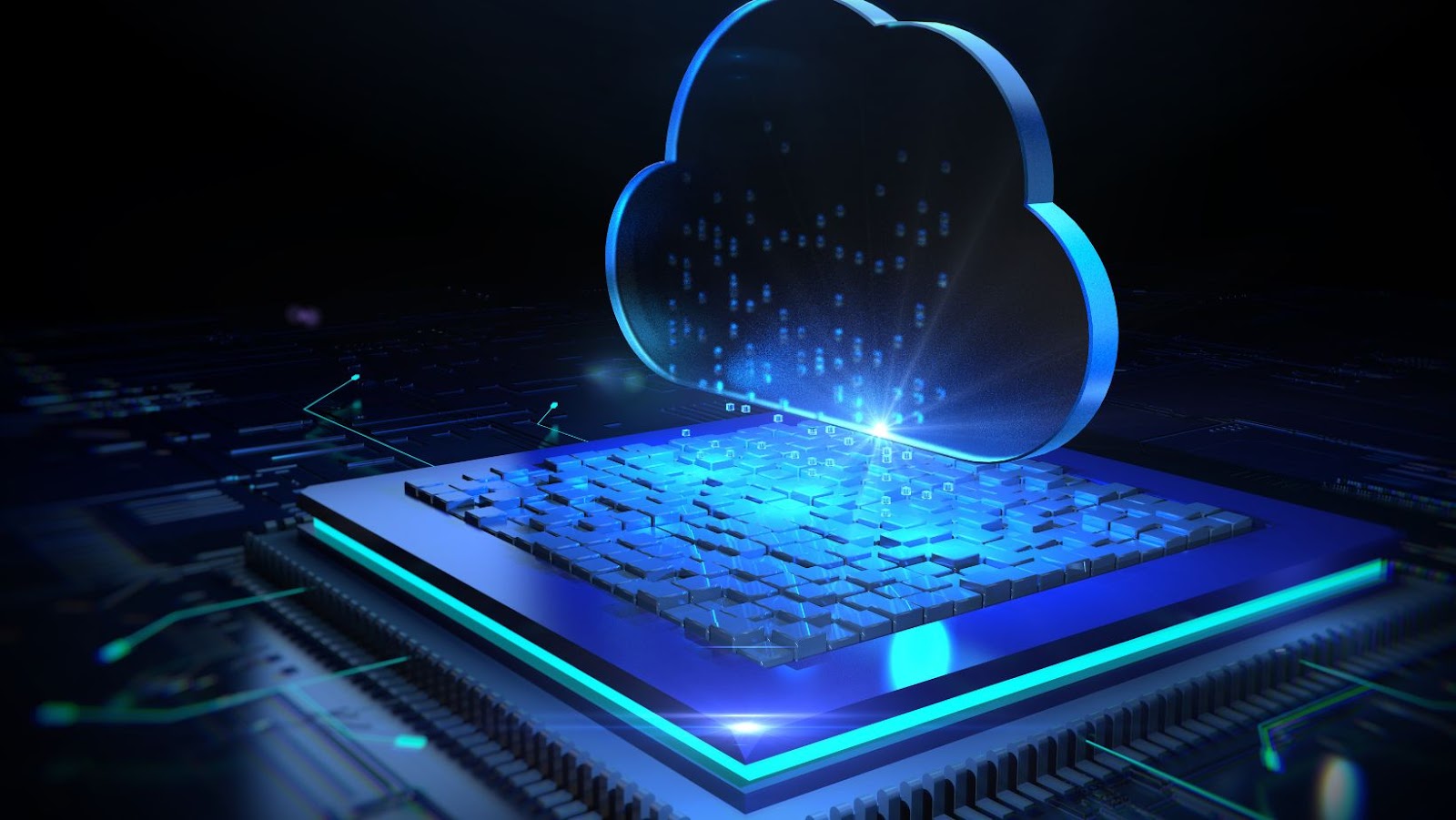 Economic Impact
With the new executive headquarters in Bozeman, Snowflake is set to make a tremendous economic impact on the city and its people. Bozeman will host many new jobs, investment, and commerce opportunities to boost the economy.
This section will explore the positive economic impact that Snowflake will have on Bozeman.
Job Creation
Snowflake's executive headquarters move from San Mateo, California to Bozeman, Montana brings immense promise and potential to the local economy through job creation. The expansion of Snowflake in Bozeman is expected to be a hundred times larger than its previous location, potentially bringing over 500 high-paying jobs starting in 2021. In addition, the transparency and scalability of the cloud data warehouse provider have strongly caught the attention of many businesses who are now looking to take advantage of their services due to increasing digital transformation within companies.
Snowflake's presence in Bozeman may also open up job opportunities for practicing engineers, data scientists, and interns seeking academic opportunities with an industry-leading company. Furthermore, a majority of tech companies like Snowflake attract and retain employees by providing generous compensation packages beyond just salary; from onsite childcare services to free meals, countless additional benefits for employees become available after a company such as Snowflake expands into new areas. In addition, businesses can take advantage of tax breaks under state incentives like Montana's Big Sky Young Leaders program that seeks to attract and keep talent in the community with job training and internships.
Therefore, understanding the economic impact generated by the expansion of a large tech company such as Snowflake is important for regional growth. Furthermore, the current perks offered by such large companies serve to create jobs and improve other aspects such as local infrastructure through tax money investments into schools or maintenance projects among other potential initiatives that can benefit a wider population.
Increased Revenue from Businesses
Snowflake, Inc – a cloud-based data warehouse company and No. 1 in the world – recently announced the decision to relocate their executive headquarters to Bozeman, Montana. This momentous decision marks a significant milestone in the city's history and will have widespread economic effects in the area.
By relocating to Bozeman, Snowflake Inc is investing not only into its future but also the community. As one of the fastest-growing industries in today's digital age, this could be an economic milestone for something simple as increased revenue for local businesses like restaurants and cafes that benefit from an influx of newly hired personnel now working at Snowflake's headquarters. In addition, businesses will potentially experience growth due to impact from more business generated from incoming visitors— both employer associates with Snowflake Inc., customers, investors, etc.—interested in both economic opportunities for growth and quality of life here that Bozeman is known for.
In addition, this influx of workers is likely to support businesses by providing a larger tax base and increased job opportunities due to increased demand—ultimately having long-term positive impacts on employment trends in Bozeman.
Increased Tourism
The new Executive Headquarters of Snowflake, Inc., located in Bozeman, Montana, will positively impact the local community. The influx of executive team members and their families moving to the area will likely increase tourism within Bozeman and surrounding areas. As more people move to the area, there will likely be an increased need for restaurants, housing options and other creative services. Increased tourism year-round can not only provide locals with economic stability but also bring new culture to the area as well.
Snowflake's presence will increase visitors seeking out all that Bozeman has to offer, including outdoor recreation and stunning scenery all year round. With access to breathtaking views of both Yellowstone National Park and Grand Teton National Park, locals could expect a boost in winter tourism such as skiing or snowmobiling trips, with booming summer seasonality inspired by alpine lake trips and mountain biking trails. Not only do increased visitors bring an economic boost but they also bring vibrant new cultures into Bozeman that would enrich the existing community.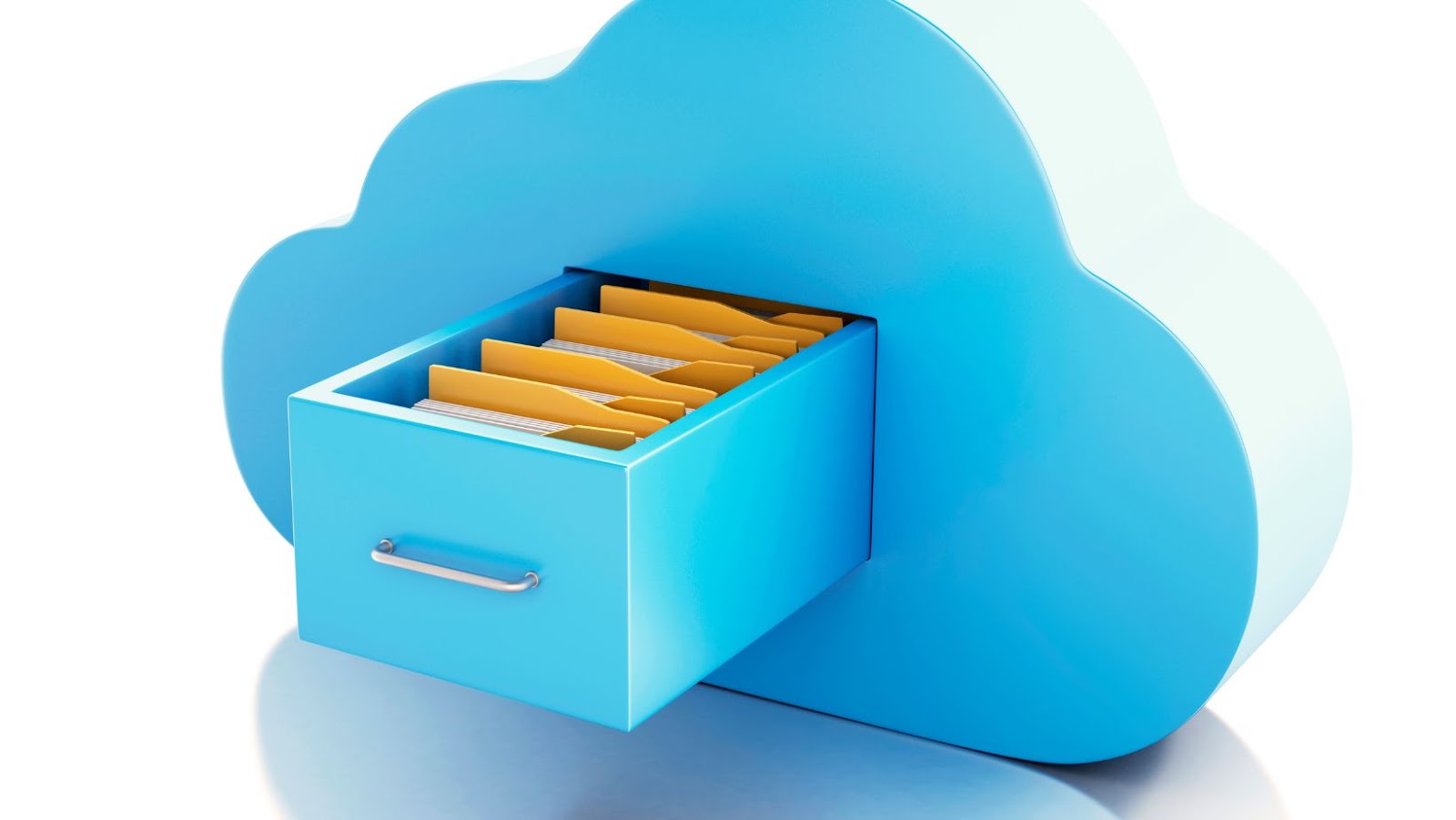 Social Impact
The new executive headquarters of Snowflake, Inc in Bozeman is set to positively impact the local community in various ways. Not only will the presence of a large tech company bring jobs and more financial stability to the local economy, but it will also bring new possibilities for innovation, collaboration, and growth.
In this section, we'll look at the social impact of this development on Bozeman.
Improved Quality of Life
Snowflake Inc's decision to open a new executive headquarters in Bozeman, Montana indicates that the company is committed to strengthening the local economy and invest in community development. This will have a positive long-term impact on the quality of life for current and future generations.
The expansion of Snowflake's presence in Bozeman will bring job opportunities to the area, which can provide stability to locals and attract new talent. Investing in modern technology, such as software engineering, will enable employees to work remotely with access to cutting edge tools and equipment. In addition, local businesses are projected to benefit from increased consumer spending due to the influx of high-paying jobs from Snowflake Inc. This economic boost could contribute to housing prices and better wages for those employed elsewhere in Bozeman.
Furthermore, Snowflake's connection with cloud computing will open up possibilities for industrial development by providing better internet infrastructure data that is faster and more reliable than traditional cable connections. Such technological advancement can resolve socio-economic issues related to connectivity and empower businesses that require access to quick uploads/downloads or handle sensitive information such as security measure implementation companies or media production outlets.
Finally, it is estimated that Snowflake Inc's commitment will put an estimated $150 million into conservative spending over the next 10 years which can be used towards developing public services like funding local schools or parks or creating ambitious community initiatives such as job training programs or bike infrastructure upgrades that promote healthy lifestyle changes among residents of neighbouring townships like Belgrade or Livingston etc.. These steps represent an approachable way for people seeking stability within the local economy and creating further paths toward financial self-empowerment.
Cultural Exchange
Snowflake's new executive headquarters brings an opportunity for cultural exchange in the Bozeman community. Located in Montana, surrounded by gorgeous countryside, locals and visitors alike can enjoy nature and the intricate beauty of Southwest Montana's rural life. This fresh perspective can benefit people of all backgrounds and interests, whether work-related, recreational or academic.
Snowflake's executive presence in Bozeman is expected to increase job growth opportunities and investment in sustainable projects throughout the area. Local businesses and services related to tourism should also expect to benefit from increased interest in Bozeman from those affiliated with Snowflake Inc. In addition, this influx of income could benefit programs designed to support marginalized communities such as after-school programs for underprivileged youth or culinary arts classes for recent immigrants – exciting possibilities!
Importantly, Snowflake's arrival may bring an advantage to current locals by providing a broader network of professionals and resources along with representatives of an international corporation. Additionally, the synergy created through individuals gaining access to a larger pool of mentorships should provide numerous learning opportunities to enhance both business success and Bozeman's overall progress into the future.
Increased Community Engagement
Snowflake Inc., a leading cloud data platform, recently decided to make Bozeman, Montana the company's new executive headquarters. This move will offer an opportunity for those in the Bozeman community – and other surrounding areas – to participate in economic development and the social and cultural impact of having a global technology leader in their area.
Given that Bozeman is a small town with less than 40,000 residents, having Snowflake as an executive headquarters would offer permanent jobs and local partnerships. Snowflake's commitment to engage with academics and industry partners will undoubtedly bring more competitive technical talent into the area and contribute positively to the job market.
In addition to these tangible benefits, Snowflake's presence in Bozeman could increase the community's sense of civic pride by giving people an "anchor point" for progress and innovation within their region that is increasingly connected on a global scale. This could spark a renewed drive for education reform, using technology as a platform towards greater success by utilizing big data solutions locally within public organizations such as schools and hospitals. Snowflake could even create mentoring programs or internships from their local expertise across engineering, sales and marketing departments; something inspirational youths can participate in while learning valuable skills early on in their career trajectory that sets them up for success further down life-road.
All of these factors combined demonstrate how beneficial it would be for both parties; increased job opportunities, localized economic growth through innovation are just some of the positives that could come out of this progressive venture between Snowflake Inc.,and Bozeman city – pushing both forward into bright futures within their respective realms!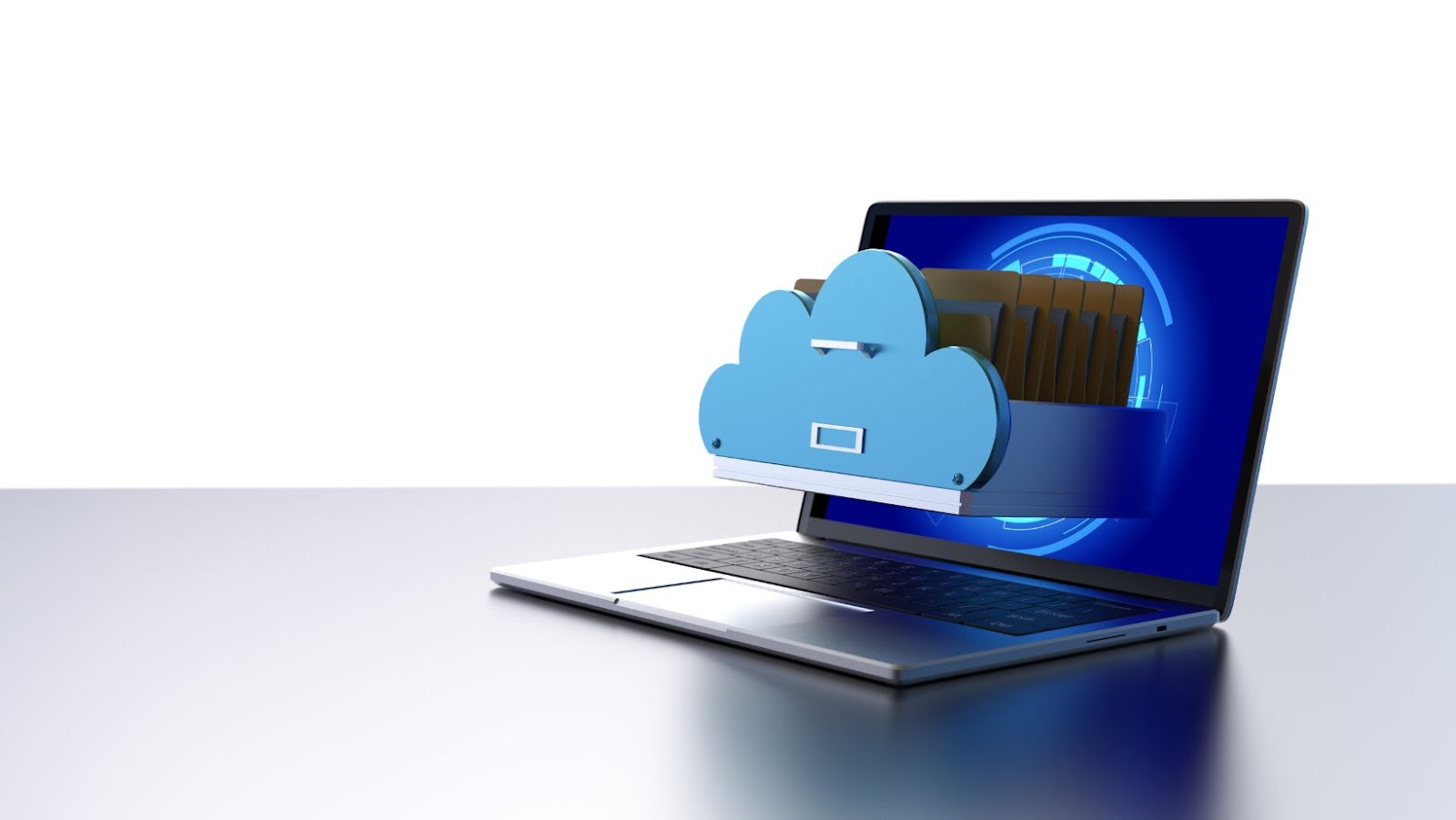 Environmental Impact
Snowflake is set to become the new executive headquarters of Bozeman, Montana, providing the area with numerous job opportunities and economic benefits. However, it is also expected to have some positive environmental impacts on the region. From the increase in green energy sources used to power the company's operations to the improved waste management techniques implemented, Snowflake's new presence in Bozeman will undoubtedly have a positive environmental impact on the area.
Let's take a closer look.
Renewable Energy Initiatives
Snowflake Inc., a cloud-based software provider and data warehouse, has recently announced that they will establish their North American executive headquarters in Bozeman, Montana. Snowflake has taken on multiple renewable energy initiatives to meet the needs of their new facility and reduce their global environmental impact.
Snowflake's actions to meet Bozeman's renewable energy requirements are impressive and include investments in solar, wind, hydroelectric and geothermal power sources. They have also adopted green building designs that allow for several energy efficient operations such as heating through air exchange systems, daylighting strategies for natural illumination, and augmented mechanical cooling systems. Snowflake has already installed rooftop solar arrays on many of its buildings, which significantly offset energy consumption from fossil fuels. With plans to build operational centers in four other locations worldwide in 2021, Snowflake is continuing its commitment to invest heavily in renewables.
The plans for extensive use of renewable sources send a positive message about the importance of using sustainable practices globally and locally here in Bozeman. In addition, this decision emphasizes how companies can take responsibility for their global carbon footprint without sacrificing cost or quality. As this organization continues a steadfast environmental stewardship commitment, it will prove an inspirational example for many other companies worldwide.
Reduction in Carbon Footprint
Snowflake, Inc., a leading technology company, recently decided to move its executive headquarters to the startup-friendly city of Bozeman, MT. This move will significantly reduce Snowflake's environmental impact and Carbon Footprint in the area.
As Snowflake expands its leadership roles in Bozeman, it plans to take an active role in helping the city become greener. Snowflake will dedicate resources into developing pollution-free transportation systems, such as expanding bike lanes and installing electric buses to help get workers from one side of the city to another. To account for traffic congestion concerns at peak hours, Snowflake is considering creating residential housing nearby offices so employees can walk or bike to work. They are also exploring opportunities to install solar panels on office roofs as a clean energy source for power needs.
Any initiative that Snowflake takes on in terms of environmental impact will not only benefit the company itself (by reducing energy costs) but also citizens of Bozeman at large who care about preserving and protecting the natural environment like air, soil and water quality and want see an overall decrease in greenhouse gas emissions overall. By focusing on sustainability initiatives like these all around the area, Snowflake is setting a positive example for other forward-thinking tech companies concerning reducing their negative environmental impact on local communities.
Increased Access to Green Spaces
When Snowflake, Inc chose Bozeman, Montana as the site for their executive headquarters, they promised the city some clear and tangible benefits. In the coming years, Bozeman and its surrounding areas are expected to gain access to a wealth of green spaces and open spaces created by the company.
Snowflake's commitment to environmental sustainability means their developments will bring green corridors, urban wildlife sanctuaries and public parks that provide a space for people to connect with nature. These lush, left-over pockets of land will be full of trees and plants native to Bozeman, inviting birds and other wildlife back into the area.
The green space initiatives will also allow residents access to recreational activities like hiking and biking trails, while opening up a new market for local organic farms in these areas. Further still, AirBnB lodgings constructed in partnership with these ecological spaces allow vacationers to visit these fascinating destinations within easy reach of more traditional tourist favorites like Yellowstone National Park.
Snowflake's plans will bring tremendous positive effect on both population increases into the region and employment opportunities within environmental stewardship roles dedicated solely to preserving these special new outdoor areas and natural habitats. Additionally, increased access to green spaces provides health benefits for citizens from all walks of life striving for healthier lifestyles through outdoor activities in Bozeman's beautiful natural surroundings.
Conclusion
Overall, the establishment of Snowflake's Executive headquarters in Bozeman will significantly impact the community. Snowflake's presence in Bozeman will bring in additional jobs, investment, and resources for local businesses and a boost in technology and retail sectors. This will stimulate the local economy and create opportunity for Bozeman's citizens.
This article has explored the positive aspects of Snowflake's move to Bozeman and the implications it will have on the community.
Summary of the Positive Impact of Snowflake
The recent announcement of Snowflake Inc. that they will be establishing their executive headquarters in Bozeman marks a transformative period for the city. The move not only brings a well-known and successful company to the area, but it also offers a variety of opportunities for residents and businesses.
Snowflake's presence will increase capital investment for local businesses, employers, nonprofits and government entities. More people in the community means more jobs, better wages, greater economic investment and improved infrastructure. Local entrepreneurs will benefit from increased access to venture capital and mentorship from experienced industry insiders. Small business owners can find new customers and form partnerships with existing communities or strengthen existing ones.
Snowflake's presence has also led to higher quality of life. Improved parks, schools, housing and other improvements are expected among the city's vibrant downtown area. Furthermore, groups such as those representing mentorships or civic engagement-focused events can benefit from increased resources dedicated towards improving their impact on the city. Finally, higher property values and a boost in tourism are expected once Snowflake is settled in Bozeman.
In short, there is no doubt that Snowflake Inc's decision has generated excitement throughout Bozeman – excitement that is unlikely to die down anytime soon!
Challenges that may be Faced
The establishment of Snowflake's executive headquarters in Bozeman, MT will undoubtedly positively impact the city. This can be seen through the job opportunities that will be created, improved infrastructure across the city, and the influx of different cultures. Additionally, it may bring about an increase in property values and tourism as well.
However, some challenges may be faced along with this new business expansion. One of these challenges is the potential for rapid gentrification in certain areas of Bozeman which may lead to displacement of lower income residents who can no longer afford living in these areas. Additionally, there could be issues with overcrowding due to a sudden influx of people coming into Bozeman which can result in high demand for housing and services leading to an overcrowding crisis that strains resources. Finally, public transportation could also strain as more people move to Bozeman and rely on public transportation as an alternative means of getting around the city.
Therefore, while Snowflake's executive headquarters expansion into Bozeman brings many positive impacts to the community it is important to recognize some potential challenges that may arise from such development. The local government needs to ensure that it has proper plans to effectively manage rapid change within its borders so as not to detrimentally affect those who live within its boundaries.
Call to Action
With the announcement of Snowflake's executive office headquarters in Bozeman, Montana, we have an incredible opportunity to create positive and lasting impacts on our local community. From the introduction of jobs and investments to the technological advancements and new demand for services, Bozeman has never been better positioned to reach its fullest potential.
To make sure these benefits are realized, citizens must take action in support of this venture by engaging with local government representatives and businesses about Snowflake's move. We must be proactive about our involvement so that Snowflake's decision to put roots down here demonstrates how much progress can be made when businesses and governments cooperate. So let's work together to ensure this opportunity is used as a platform for lasting success — a success we can all share in as members of our local community.